AMAZING ADVENTURES

GOLF IN PARADISE

HIGHLAND DREAMS
We create golf tour and golf holidays experiences that you will always remember!

Welcome to GolfGuys. Our team of passionate golfers includes PGA members and individuals with backgrounds in travel and corporate events. With a hands-on approach and attention to detail, we've grown significantly in the golf tours and golf holiday sector.
We cover the whole of South Africa, a small team based in the UK and a team in Mauritius, allowing us to provide personalized service to clients from all over the world. We have fun doing our job and assure you that your golf tour or holiday with us will be a memorable one!
Our Services
Unforgettable South African Golf Tours & Packages.
Experience the best of South African golf with our unforgettable golf tours and packages. GolfGuys offers a select menu of tour packages to suit your needs, which include some of the best golf courses in the world. We have packages for Fancourt in the heart of the Garden Route, Skukuza in the Kruger Park, Cape Town and its wine farms, Sun City and its golf courses, and more.
But we don't just offer golf. Our packages also include the opportunity to explore the beauty of South Africa with wine tours, safari adventures, and other thrilling experiences. Whether you're looking for relaxation or adventure, we have the perfect package for you.
What sets us apart from other golf tour operators is that we can offer a PGA professional to travel with you on your tour. They'll provide valuable insights and tips, and help you improve your game along the way.
At GolfGuys, we pride ourselves on providing an unforgettable experience for our guests. We'll take care of all the details, making your journey seamless and stress-free. Let us help you create lasting memories on your South African golf tour.
Custom Golf Tours That Will Exceed Your Expectations!
South Africa has world-class golf courses, and we can put together a customised wish list to suit your needs. Our specialised vehicles and drivers add the X factor to your golf tour, allowing you to go off the beaten track with confidence. Our Golf Tour Groups utilize our Luxury Sprinter in The Garden Route, which has proven to be a game-changer. Let us know where your group is off to next, and we'll take care of the rest.
Play At A Dream International Golf Destination.
Explore the world for bucket list golf destinations. The Masters, Ryder Cup, St Andrews, The Algarve and more. There are some golf destinations that are hidden gems and affordable to most. Our specialised team are ready to get the right package to you and will organise everything just the way you want it, right down to the smallest detail. We know that when you arrive at your golf holiday destination or event, you want to play golf and not have to worry about the arrangements.
Travel In Style On GolfGuys Luxury Shuttle Bus
We understand that having a vehicle with a driver can greatly enhance the golfing experience for our clients. Not only does it allow for worry-free indulgence in long lunches, but it also enables our clients to explore the surrounding areas with ease and in the company of our knowledgeable drivers. We offer a range of options, from our converted 12-seater Party Bus to Quantums, ensuring that our clients are always safe and on time.
Our Most Popular Golf Tour Packages

Sun City, Fancourt, Buhala Lodge, and Leopard Creek are some of the most sought-after destinations for local golfers in South Africa.
Sun City, located in the North West Province, is a luxurious resort that features two championship golf courses: The Gary Player Country Club and The Lost City Golf Course. The Gary Player Country Club has hosted the prestigious Nedbank Golf Challenge since 1981 and is consistently ranked as one of the best golf courses in the world.
Fancourt, situated in the heart of the Garden Route, is a world-renowned golf resort that features three championship courses: The Links, Montagu, and Outeniqua. The Links is consistently ranked as one of the top golf courses in South Africa and has hosted several professional tournaments.
Buhala Lodge is located in the Kruger National Park and offers a unique golfing experience surrounded by breathtaking wildlife and natural scenery. The course is designed to blend in with the natural environment and provides a challenging round of golf for all skill levels.
Leopard Creek, located near the Kruger National Park, is a world-class golf course that is considered one of the most exclusive and prestigious golfing destinations in South Africa. The course is situated on the banks of the Crocodile River and offers stunning views of the surrounding wildlife and natural landscape.
We can arrange customized packages to these destinations, including flights, accommodation, and transport, to ensure an unforgettable golfing experience for our clients.
See Nature In Its Wildlife
Not Into Golf? Try Our Adventure Packages

Not into golf or want a little more fun added to your golf tour? No problem. Deep Sea Fishing Charters, Zip Lining, Canopy Tours, Shark Cage Diving, Dune Boarding, Mountain Biking and more. South Africa is not short of adventure tours.
Explore The Wine Route & The Best Wines
Tour The Wine Route In Luxury

Embark on an unforgettable journey of golf and wine with our tour of the Cape Winelands! Tee off on some of the most spectacular courses in the country, including Pearl Valley, De Zalze, Erinvale, and Steenberg, while surrounded by breathtaking views of vineyards and mountains.
After a round of golf, indulge in the finest wines from the Stellenbosch, Franschhoek, Paarl, and Constantia regions. Our tour takes you to some of the most renowned wine farms in the area, where you can taste award-winning wines and learn about the rich history of winemaking in the Cape.
But that's not all - we can also arrange flights, accommodation, and transfers for you, ensuring a seamless and stress-free experience. Book your golf and wine tour with us and discover the best of the Cape Winelands in style and comfort!
Corporate Getaways For Businesses
Elevate Your Corporate Game with Our Golf Getaways!
Are you looking to boost your business while having some fun? Look no further! Our luxury shuttle bus charters are the perfect solution for your next corporate golf tour. Our experienced team has delivered many successful conferences at world-class venues, ensuring a seamless and memorable experience for you and your team.
We understand that work and play are equally important, which is why we specialize in corporate getaways that strike the perfect balance. Imagine playing a round of golf at some of the world's most prestigious courses, bonding with your colleagues over shared experiences, and brainstorming innovative ideas in a relaxing environment.
Our 12-seater luxury Mercedes Sprinter is the perfect way to travel in style and comfort to your next golfing destination. Our professional driver will chauffeur you around, allowing you to focus on what really matters - enjoying the ultimate golfing experience with your team.
Book now and let us help you take your corporate game to the next level!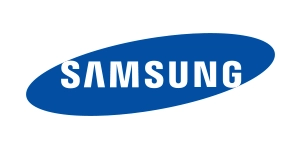 Play on the best golf courses in the world
International Golf Trip Destinations

GolfGuys provide "Great Golfing Experiences" for hosted groups, individuals and touring parties who want to play some of the best golf courses in the world. Our indepth and personal knowledge of all destinations available means, enjoy the best golf and attractions at each of the fantastic locations that we offer.
Our tremendous range of customised Golf holidays offer a variety of custom golf packages to many overseas locations, guaranteed to suit all golf enthusiasts. From famous courses of the USA, or the historic old courses in Scotland to the stunning vistas of Europe and the exotic destinations of Asia, we've got you covered.
Our team of passionate golf specialists ensure you get the best possible service and best prices for your next golf holiday.
Travel In Luxury On Our GolfGuys Shuttle Bus
LUXURY SHUTTLE BUS CHARTERS
No Worries Travelling in Luxury!
Are you ready for an unforgettable golfing experience? Look no further than the GolfGuys, Luxury Shuttle Bus Charters! Our 12-seater luxury Mercedes Sprinter is the perfect way to travel in style on your next golf tour in the Garden Route or Cape Town.
With our professional driver at the helm, you can sit back and relax as we take care of the details, ensuring that your golfing adventure is nothing short of spectacular. Our shuttle bus is equipped with everything you need to make the most of your trip...
Golf is our TEAMS passion!
Golf is always a great time when you have some close friends to share it with.
WE WOULD LOVE TO HEAR FROM YOU!
Address
Shop 3 Oubaai Retail Village
Oubaai Hotel & Spa
George, Western Cape
South Africa
Get Directions